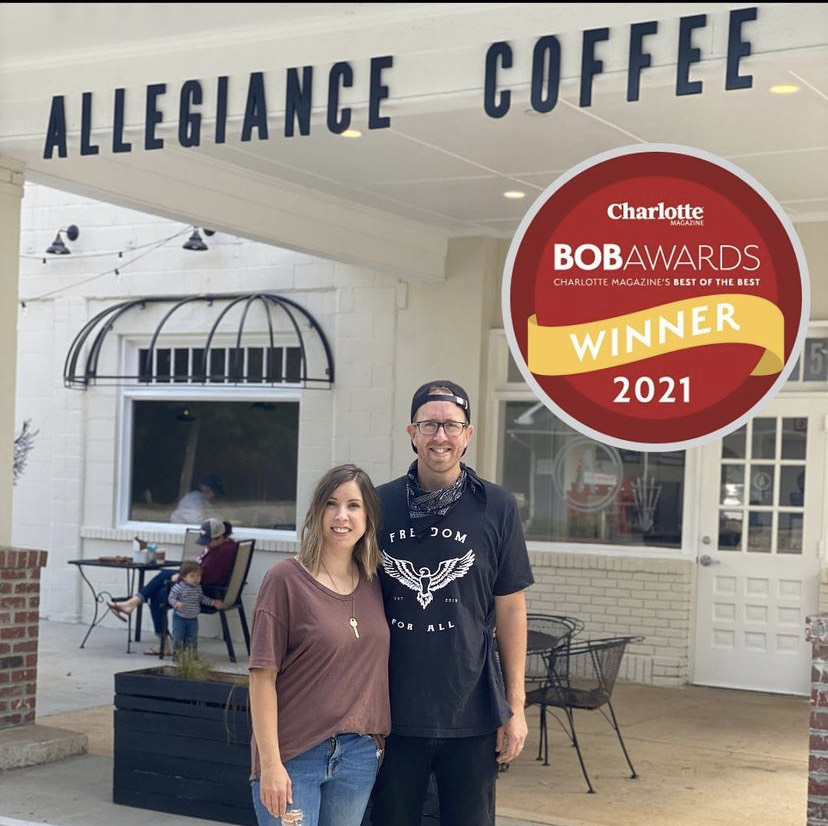 Our Philosophy
When we started Allegiance we had a dream of owning our own business, but very quickly we decided this venture was not for us alone. We felt compelled to be trailblazers and make it easier for others to open their own coffee shop, and make an impact in their communities through the conduit of coffee.
Getting to know and engage our community through our coffee shop has been the most incredible experience. Surprisingly we have met more people in our city through Allegiance than we ever have at any other business. We are blessed to engage our neighbors by owning a local business and this what we want for each of our franchisees.
If you desire to have the freedom to run your own business and set your own financial goals then Allegiance Coffee is for you. We want you to be financially independent. At Allegiance we are faithful to you as our franchisees to help you achieve your goal of owning an Allegiance Coffee Shop.
Step One
Fill out application form
Step Two
Talk with one of our Franchise Team members about your goals location and ideas
Step Three
Receive our Franchise Disclosure Document (FDD)
Step Four
Set up a Preview Day with a your franchise rep
Step Five
Sign FDD and Pay Franchise Fee
Step Six
Finalize location and sign lease agreement
Step Seven
Start and finish Buildout 2-4 Months
Step Eight
Grand Opening Party
My husband and I have always believed in service to God, service to family, and service to country/community. When we found Allegiance Coffee, it fulfilled and correlated with all of these beliefs. Allegiance (Andrew & Amber) have guided us every step up the way through opening our new business and provided an environment of collaboration/growth. We did not think that reaching our goal of being business owners would happen for many, many years; however, the structure which Allegiance Coffee uses for their franchisees has provided us with opportunities that no one else would. We are so grateful that Allegiance Coffee saw our potential and believed in our ability to be a success story!